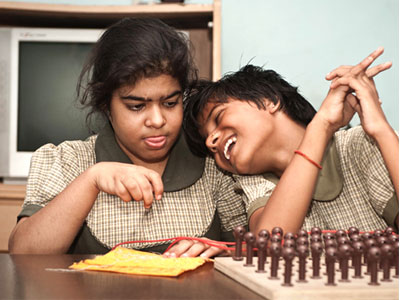 Mental Retardation
---
In this condition, development of brain is retarded or stop due to any cause, so that patient grows bodily only not on mental level, they need special attention or care, security or social education, training to face any kind of problems. Especially in children, they mostly affected more than the adults
Classification:
1. Mild = 50-70 IQ
2. Moderate = 20-50 IQ
3. Severe = Less than 20 IQ
Causes:
1. Hereditary
2. Head Injury
3. Neurological Issues
Symptoms:
1. Learning disability
2. Can't to his daily activities
3. Delayed milestones
4. Growth retardation
5. Poor concentration
6. Weakness of memory
7. Forgetfulness
What happens in this mental retardation?
In this patient have developmental retardation that leads to complications due to which we are unable to do his daily activities due to improper functioning of brain, our brain was like power house he provide then only our body functions well. Due to any kind of short circuit in our brain, it fuses down so he is unable to perform well. This leads mental retardation.