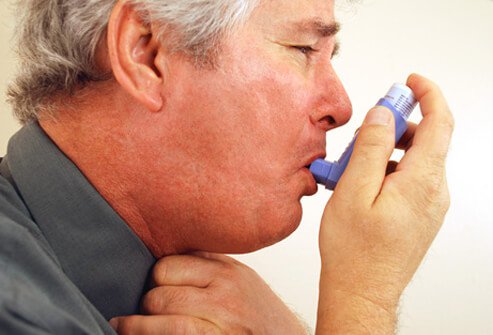 Asthma
---
In asthma, patient feels breathless, difficulty in breathing while exertion, and suffers from rattling of mucus in chest, wheezing sound in chest, recurrent cough and coryza.
Causes:
Pollengrains of flowers, Change of weather, Exposure to cold air, winter and rainy season, Lack of exercise, Low immunity causes recurrent respiratory tract infection which results in asthma or breathing problems. Irregular eating habits, Mental stress, Swelling of respiratory tract
Hereditary plays very important role in healing asthma.
Types of asthma
1) Allergic asthma
This type of asthma usually starts in childhood. It is mainly caused by eczema hereditary & genetic factor.
2) Infective/Intrinsic asthma
It is usually caused by URTI & viral infection. This type of asthma is usually caused by recurrent upper respiratory tract infections or bronchial infections mostly viral infection. This type 2 is not hereditary.