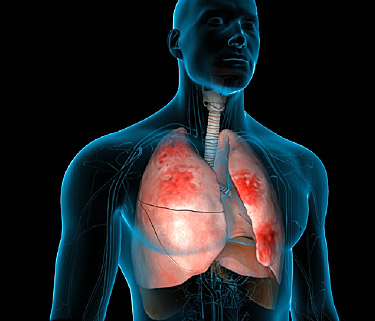 Pneumonia
---
It is defined as an acute respiratory illness associated with recently developed radiological pulmonary shadowing which may be segmental, lobar or multilobar
It is classified as
Community acquired pneumonia
Hospital acquired pneumonia
Suppurative & aspirational pneumonia
Clinical features
1) Fevers, rigors, shivering & vomiting
2) Loss of appetite, weak immunity
3) Headache
4) Cough is short & painful & dry. Sometimes rust, blood in sputum
5) Patient gets debilitated ,rapid deterioration in general health with marked weight loss can occur if disease not adequately treated.
6) Pleural pain, pain in chest while coughing & respiring.
7) Digital clubbing may develop i.e swelling on ends of fingers may develop.
8) Sudden expectoration of copious amount of foul sputum occurs.
Role of Homoeopathy:
As pneumonia is caused by some bacteria's but for getting affected by these bacteria's person has to be internally weak.
This weakness of internal power may welcome various type of diseases in body.
So with the help of Homoeopathic medicine, patient starts improving internally & this powerful internal energy fight against all type of bacteria's and virus and thus cure occurs in body. And in future person will not get affected by any kind of viral or bacterial affection.