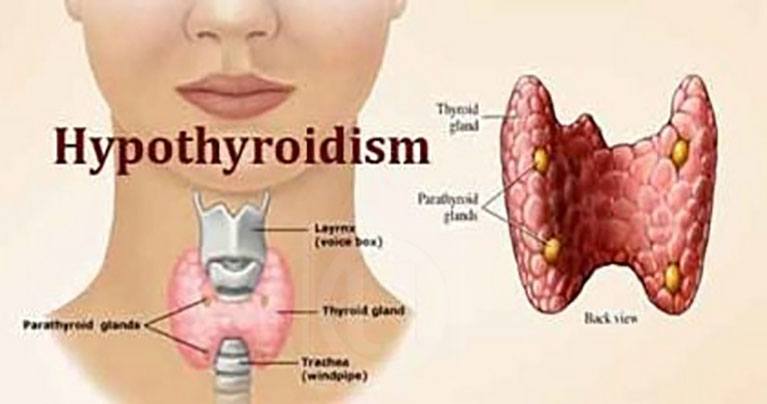 Hypothyroidism
---
Hypothyroidism is a common clinical syndrome which results due to low levels of circulating thyroid hormones or from resistance of the body to respond appropriately to thyroid hormones. Since the main purpose of thyroid hormones is to "run the body's metabolism", people with hypothyroidism have symptoms associated with a slow metabolism.
>What Happens In Hypothyroidism? Increased sensitivity to cold
Unexplained weight gain
Irregular and/or heavy menstrual periods
Pain, stiffness or swelling in your joints
Thinning and brittleness of hair
Dryness of skin
What Can Hypothyroidism Lead To?
Goiter(swelling of thyroid gland)
Peripheral neuropathy (tingling and numbness in limbs)
Infertility
Heart diseases, including problems in the heart muscle and rhythm of heart.